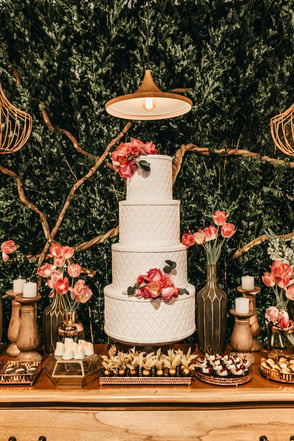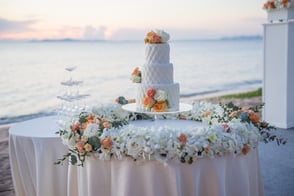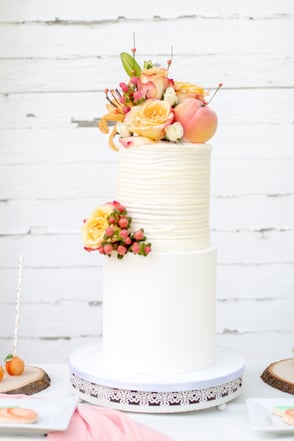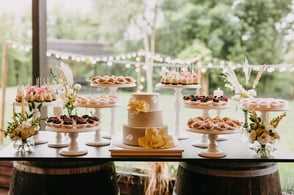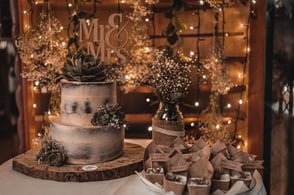 Wedding Cakes
Make your special event a whole lot sweeter with a custom cake, cupcakes or cookies. All of my cakes are custom designed and made with the highest quality and fresh ingredients. I will work with you to turn your dream into a reality with a one of a kind cake or you can bring me your inspiration and I will incorporate elements of your wedding to design a cake that is unique to you!
Wedding cake price
Factors that influence the cost of a cake include the price of ingredients and materials, and the amount of decoration and level of detail required. My base price includes each tier iced with either white or ivory sugarpaste, finished with ribbon in your choice of colour and placed on an iced cake board. The base price is for sponge cake only: if you require a fruit cake please contact me for a quote. Delivery and set-up is in addition to the price of the cake.
Two tiers from £200
Three tiers from £300
Four tiers from £450
Five tiers from £600
Cutting cakes (covered in a layer of buttercream or chocolate ganache and sugarpaste but not decorated) to provide additional servings are available with the purchase of your wedding cake. Prices and portions:
6" square £55 (36 portions)
8" square £95 (64 portions)
10" square £135 (100 portions)
12" square £175 (144 portions)


Consultations and cake tasting
Once I have sent you an initial quote we can arrange a cake tasting and consultation appointment. Consultations last about an hour and include a tasting of up to three of my flavours of your choice as well as an in depth discussion about what your dream wedding cake would look like. If you have any mood boards or images you can bring them with you. I charge £25 for wedding cake consultation for up to 3 people with your choice of three cake flavours from my cake menu. This amount is deducted from your final order if you choose to go ahead with me. Please note all payments must be made in advance.
To request a quote or wedding cake consultation contact me at info@bespokecakesbylina.co.uk


Mon - Fri, 9am-6pm
Sat, 10am-3pm
info@bespokecakesbylina.co.uk